What's your "Vision of Success"?
Have you fully allowed yourself "Permission to Live"?
Visions of Success is designed to support individuals, entrepreneurs and corporations that want to THRIVE using a new model for living that suits your lifestyle, your belief systems creating positive life quantum shifts naturally!  When we become sluggish, or out of shape we go to the gym, maybe even hire a personal trainer.  So what happens when we need help? Get stuck? Get in our own way?  Look at me as that trainer, that coach that will listen deeply and inspire organic life transformational positive change universally!
My experience is a constant evolution; here is a preview of my coaching resume
One Shift Now, Transcendent Leadership & Coaching School, Grace Clayton
Certified Immersion Leadership and Coaching Training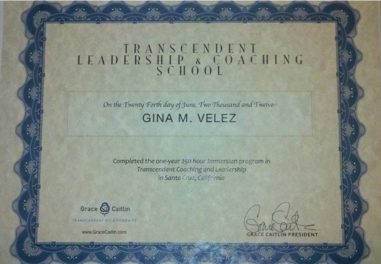 Relationship Coaching Institute of Silicon Valley, Marv Cohen
Relationship Success Training
Conscious Leadership Group, Diana Chapman
CEO Mastership
GTD Method, David Allen rests on the idea of moving planned tasks and projects out of the mind by recording them externally and then breaking them into actionable work items. 
Hendricks Institute; Gay & Katie Hendricks
Evolutionary Playground and Essentials
Body Intelligence and Conscious Loving Advanced Training
Touched and Transformed, Ben Salzman
Enneagram Coaches Training and Touched and Transforrmed
Enneagram Panel Participant
Gestalt Awareness, Christine Price
Imagine yourself UNLEASHED! 
About Visions of Success
How to Contact Me
Coaching Rèsumè