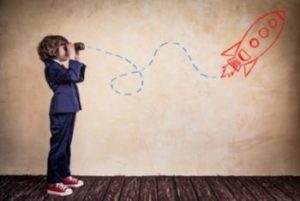 Innovation, Ideas and creative thinking come most when the mind is open and curious.  So when are we fully open and curious?  In my experience it's from cultivating the proper environment for growth.  Let me give you an example, when I am about to plant tomatoes I make sure my soil is nutrient rich with tomato fertilizer on hand, proper structural support and placed in the right spot for optimum sun!   These babies are poised for ultimate growth and yummy goodness!!!  How do we do this for ourselves that the light simply shines on us and we have ultimate growth?  How do we receive innovation, inspiration and ideas freely? How do we become aligned with our being and our purpose?
Here are 3 critical steps;
Step 1  –  Take yourself out of the familiar box!  You know that box you "go to" or "do" everyday.  You know the one that almost feels as if you've fallen asleep on yourself and you are able to do it at times with your eyes closed.  Yeah, this box!  You may actually feel a drain of energy almost immediately when recognizing and acknowledging this box.
Step 2  –  Next, Stand in the Unknown allowing random thoughts to enter.  When I say "thoughts" it doesn't mean that these thoughts necessarily will be true.  Well, it could be true to you, but have you verified this story lately?  Trust me, thoughts will enter the mind, it could be as simple as, "Okay, I'm bored already and there's so many things I could be doing vs. standing here waiting for this random epiphany this exercise is telling me I'm going to experience!" Let's start here.  Is that true?  Am I bored?  What did the mind say?  Now, ask your body as silly as it may sound, start by closing your eyes and doing a full body-check.  Breathe in & out bringing the breathe all the way to the top of your brain, circling the entire head, then moving thru the neck & shoulders; maybe add some sound on the out-breath?  There's no cheating; do this until you've hit every nook of your body's beautiful cellular DNA BODY!  Now, wait…  Ask yourself again AFTER the full body check – you still bored?  Are you committed to being bored?
Step 3  – If you've made it past step 2, Congratulations!  You're on your way out of the box and in to more creative space!  So, how many feet are out of the box?  Is there any part of your body physically left in this box? What do you see? Have your legs re-planted on the earth?  What's the ground look like?  Where are your feet?  Do you have shoes on? Are you on a paved surface?  Fresh Dirt or maybe warm sand?  Let's begin to dig our toes into this new surface we've created unless where wearing shoes, then we may need to take them off?  Now, slowly begin to stretch your arms towards the clouds using sound when possible (and if there are no clouds in your personal image, just reach up) and stretch FULLY into your vision.  Are you breathing?
From this new space with improved "elbow room" we've cultivated a greater open & curious platform for creative thinking.  Are you still feeling crowded, overwhelmed and maybe even suffocating? Then start again on #1, maybe it takes a few tries or maybe a full on emotional breakdown.  There is no right or wrong outcome in this exercise.  We are all at different places in our lives with varying responsibilities, but if you're thus far in your research, I can already testify to your inquisition to create a new way of being.
Now, I want to add that if your box is presently a bunch of creative thinkers, full of aliveness and connection, then by no means am I discouraging this co-creation and collaboration; but maybe the thought is to encourage a bigger box?  We all fall in a "box" of some sort at times, even if just "limited thinking" including myself.  I have been practicing for over a decade, challenging my belief systems and validating if they serve me today.  I use full body check-in's, persona play (which I didn't touch much on today) and many other resources, tools and villages.
Would you be interested in more exploration? or help locating this beautiful, roomy, comfortable and juicy space of non-stop fuel that feeds aliveness making life's journey a ride that tickets are free?  The very best investment you can make is yourself whether with Visions of Success or a good book.  I invite you to find your magic and share it with the world.  Stay awake my friends.
Much Love,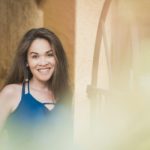 Gina