Contributing towards your retirement or savings accounts is a habitual practice, but how regularly are you make a deposit in your spiritual fund? How often do you pledge yourself to go inward, meditate, listen or pray? These are fundamental investments, ones that will continue to give back with undeniable returns over and over again!
How do I know my spiritual fund is running low…
I begin to want to be alone (cave it!)
My life seems more of a mundane household chore than an adventure
Feeling depleted, fragile, burnt out!
Want to blame others
Grumpy or resentful
Honestly, I have yet to achieve "daily" deposits, but have enough tools in my life that I can recognize or call out for support when needed.  Today, I make weekly deposits, which is better than I could have ever imagined gifted myself!  When we begin to changes it doesn't happen overnight, but with small incremental commitments, one day it will just happen and become a ritual (habit). It will feel so natural that you'll wonder why you didn't start this years ago as you laugh out loud and love yourself!   Making these weekly deposits will create a more positive, joyful and intuitive being.  We all have loads of things to tend to in our busy lives, with our work, our bodies, our homes, our children, our relationships, and the list goes on. It's easy to get overwhelmed and think that there isn't enough time, but what I've found is that with some regularity, a little bit of time goes a long way.
I practice not by sitting in a corner with my thumbs together going "ohm" now, I'm not judging or saying that's wrong, there is no wrong or right way to meditate, these are how I receive my spiritual funding. We all have our unique methodologies that work best for our individual bodies.  I find a day in my garden, or long morning stretches or allowing myself a bit of extra time to just lay, even connecting each stretch with sound, but really allowing each part of my body to "at it's own pace" awaken to the day!  If the morning time must be on a strict time limitation, You may decide to incorporate a 15-min. practice at the end of your day as simple as "legs up the wall" until your body says "OK I'm done now", trust me if you listen the body will reveal and usually a lot more than we expect!  When the car runs out of gas, we fill it.  When our relationship is mundane, we go on a date, so why not listen to our bodies and slow down to gently give the spiritual tank a refill?  Make an agreement today to listen to your body and allow it's voice to be heard is enough ? Another tool to consider is the "Insight Timer App" which is available on both iPhone and Android devices Insight Timer
"Leg's up the Wall"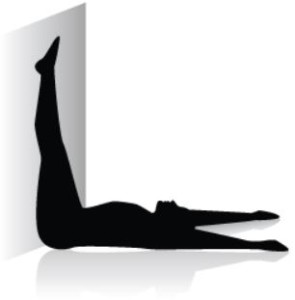 Nevertheless, maybe movement is not the meditation you're ready for even tho' I highly recommend movement, maybe you would like to create a spiritual log and journal just to get the information downloaded.  Sometimes we cannot move without first dumping the stored data, then after the download of that which no longer serves us has been cleared, it can allow more space for maybe questions you want to explore and then await what answers may come when you allow yourself to write in a stream of consciousness!
Finally, I guarantee these fundamental practices are a pathway to vitality, more breath, more passion and connection with God, Universe and Spirit.  You will notice incremental changes that lead to more creative flow and each day you do it, the power grows.  I invite you to make more deposits into your own spiritual fund and drink from the well of your own practice to replenish the richness of your life!
Much Love,
Gina