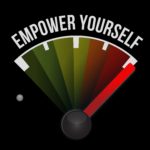 Are you a Drill Sargent? Task Master? or maybe a Control Freak?
Are your old tired stories getting boring? maybe not giving you the same hit that they previously provided?
We tell ourselves all the time that we should "let it go." We feel the cost of holding on so tightly. We know that it's a good idea to let go of stories from the past that are dragging us down, but how do you do it? I'll share six words with you… "Pay attention to your aliveness meter"
When you are in these characters, do you feel a drain of energy when you're doing it? or does your aliveness meter get fed? Do you understand energy can cost your health, your presence, your happiness! Don't give it away! Find out what feeds you cause this is the stuff I'm talking about!!! The juicy stuff!!! The times that life just seems too good, yes, I want to live there and not just part of the time, all of the time!
We cannot make people do things, we cannot get lost in a bunch of tasks nor are we able to try and control. The key word being "try", as most things on the planet are outside of our control. In fact, about the only thing that is in your control is how you decide to respond to life. Everything else…whether people will like you, how people will feel when you tell them something, what other people think, whether someone keeps their agreements with you…ALL are outside of your control.
Devote yourself to your aliveness, stand up for it, listen for its voice. Notice when your aliveness is up and flowing and notice when it's dropping. It is your true guide. Are you willing to let it go and choose your full on aliveness?
I wrote this article about a year ago today on Visions of Success Facebook; however today felt I myself needed a reminder.    Awareness of what "your results are" is a big clue to what your committed to creating.  Today, I will commit and appreciate in Visions of Success' Facebook group "Life Changing Play", I invite you to come join our creative "play"ground.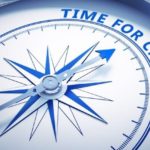 Much Love,
Gina